You are welcome to join Johnny Jones and Bill Angelbeck and field crew to observe this culturally significant event on
Thursday, August 22nd.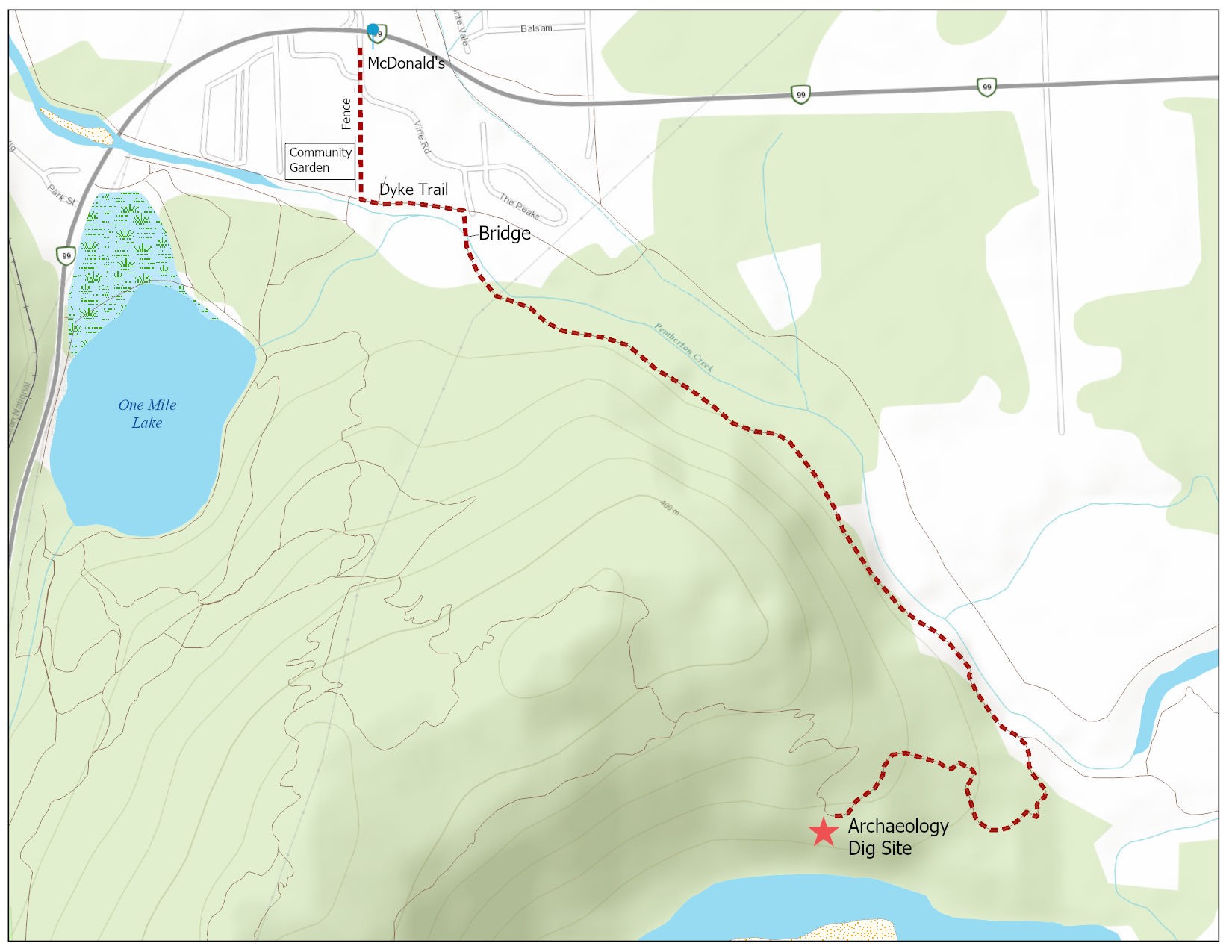 Depart: McDonald's, cross the street walk along the fence to the dyke, turn left on the dyke trail then go to the left until you reach the little wooden bridge; cross the bridge and turn left.
Trail: is on the other side of the bridge on the left
Duration: 45 minutes
Up hill: after about 40 minutes you will reach the up-hill section.
This section is about 200 M.
NOTE: This section is rocky
Cedar fencing: when you reach the cedar fencing you have reached the dig location which is straight up and to the left about 100 M.
NOTE: Biking is permitted
Pick up a map at Úll̓us if you would like to have one as a reference.
For more information, please contact Richenda at 604 894 6115 Ext. 2467 or email Richenda.grafton@lilwat.ca