Back to school and, six months after the Boomerang Bags initiative launched, it's time to get back into the bag-making, bag-borrowing, bag-boomeranging rhythm of things.
(Yes! It's time to gather up those bags you borrowed, that have been lurking in the bottom drawer, the car trunk, the odd corners, and BOOMERANG them!)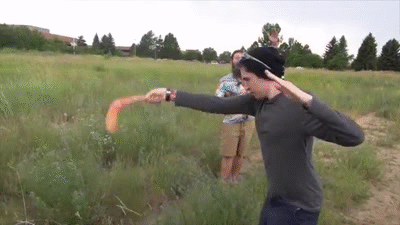 Boomerang Bags spearheader, Frances Dickinson, has secured grant funding from the SLRD and Village of Pemberton's Recreation Fund, to secure space at the Pemberton and District Community Centre for community sewing bees.
The first one kicks off on Wednesday September 27 from 6 to 9 PM upstairs at the Community Center.
There will be two more – in October and November. So don't miss the chance to contribute your sewing skills to the movement, that could, (DREAM BIG) help Pemberton and Mt Currie become plastic-bag-free!
Fran has a mountainload of donated fabric to repurpose into bags.
Also, if you can't make the three hour circle, feel free to just pick up a bundle of five bags, cut and ready for sewing, that you can work through at your leisure.
Some of these bundles still available for pick-up at the Island Expeditions office next to the Nursery. They also have labels, if you want to sew your own bags and label them.
This is a guilt-free change-the-world project. Do what you can.
So save the date, spread the word, and dust off your sewing machine.
Follow the Group page on Facebook for updates and information.